It's that time of year which brings spooky fun for the children and positively scary confusion for our four-legged friends. Yes, you guessed it: Hallowe'en and Bonfire Night are almost upon us and both events have one thing in common, which turns fun to fear: the fireworks.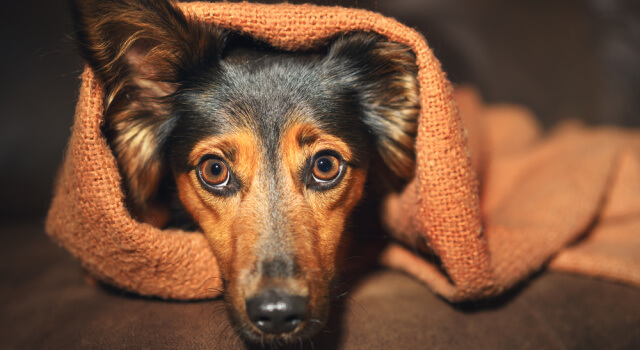 With the occasional rocket already being let off in the days leading up to these events, pet parents are on high alert. Whether we're searching for calming accessories and medications to help ease our dogs' stress; building dens for them to hide; or creating playlists to drown out the sounds, pet-owning households around the country aren't quite getting into the spirit.
At Dogrobes we're no different and because of this, we've been thinking about some interesting ways in which you can help your four-legged besties to stay as calm as possible and maybe even sail through the fortnight, without so much as an anxious glance at the window.
Dog drying coats for calming comfort
Did you know that one of our drying coats for dogs can be an incredibly effective comfort blanket for your dog?
Any soft and familiar fabrics which smell like home or smell like us will help them to feel safe in their environment. This could be in the form of toys, bedding, clothes or in their drying coat, which they will associate with walkies and fun and excitement. Moreover, their dog robe can be pulled gently over their head, wrapped snugly around their body and then secured in place with the comfy ties. Psychologically, this has a similar effect to a hug, producing brain chemicals which help your dog to feel safe and secure.
Did you know that our dog robes are a 3-in-1 product? Read why Dogrobes are the ultimate 3-in-1 dog drying towel.
Product news update!
Since first sharing the dual use of our towelling robes for dogs as a comfort coat, we've been busy back at HQ and have launched our dog Snood! This perfect partner to the range of towelling dog coats will keep your dog's ears softly flat against their head, which helps to muffle the pops, bangs and fizzes. It also gives your dog a sense of being snug and safely enclosed.
Here's how to get the perfect fit for your dog's Snood. We recommend going down a size in the Snood, if your dog is wearing the Snood like a hood to muffle sounds. You can read more about this brilliantly useful head gear over on our Snood blog.
Relieve stress with planned walks
Our dogs are similar to us in that physical activity can help relieve stress in the body. Just as a workout or a jog can help us work through the 'busy-ness' of work life, going for a nice long walk can burn off that excess tension in your dog.
When you fully expect there to be bangs and crackles from local firework displays, why not plan an extended walk, well away from the fireworks, instead of the usual local walk? A long walk will help them to relax after their adventure, they'll be less reactive and will hopefully sleep more easily in the evening too.
If your dog's health allows it, aim to double your regular dog walking session. If it's raining cats and dogs, then firstly, it may reduce the amount of banging and fizzing - which is good news! - and secondly, your four-legged buddy gets to use their dog robe to stay warm and cosy as they relax.
No tricks, just treats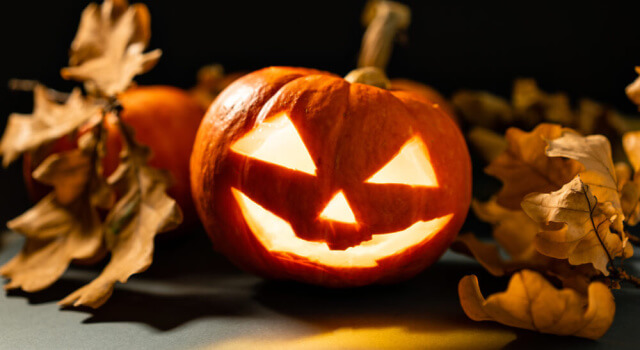 Dogs are incredibly attuned to our emotions. If you're anxious, they will pick up on this very quickly and it'll heighten their anxiety. So, when the fireworks start, do whatever you can to keep your voice calm and measured - and carry on with your evening as normal. When your dog sees this, they'll realise that there is nothing in their immediate environment which is threatening.
If your dog is able to stay calm, try playing their favourite game - nothing too high energy as you don't want them over-excited!
Treats are a great distraction to shift their focus from fear to fun, but if they turn their nose up, they're probably not feeling relaxed enough. Any kind of distraction game is helpful at this point.
Try Pet Remedy
If your dog is particularly anxious, you may wish to try de-stress and calming products from Pet Remedy, which have a unique and clinically proven formulation.
Apart from being a natural option, a great advantage of Pet Remedy is that it starts to help within minutes. This is because of the way it works. The low concentration Valerian-based formulation works with the dog's own natural calming mechanisms by mimicking GABA (a natural calming agent present in all mammals).
When a pet becomes stressed or anxious, the Pet Remedy actives help trick the fired-up nerve cells into thinking they are getting a message from the brain to calm.
We're such big fans, that we decided to stock the Mini Calming Spray. You'll find more information on that product page and can purchase this effective calming spray for your canine companion.

Read next blog The brand new Dogrobes' Tartan design