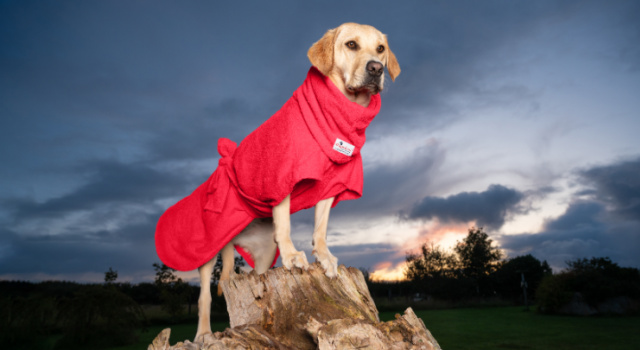 If you didn't think Dogrobes could get any better, think again! Introducing the new Dogrobe MAX.
It's our most advanced Dogrobe yet. The pawsome new Dogrobe MAX is designed for maximum coverage + maximum comfort. Available to buy now in red, navy or teal.
What's new with the Dogrobe MAX?
You asked and we answered! We're always listening to your feedback, and lots of planning has been going on behind the scenes over the last couple of years to turn that valuable feedback into real product improvements for you and your dogs.
So, we're excited to reveal the great new features that come with the Dogrobe MAX.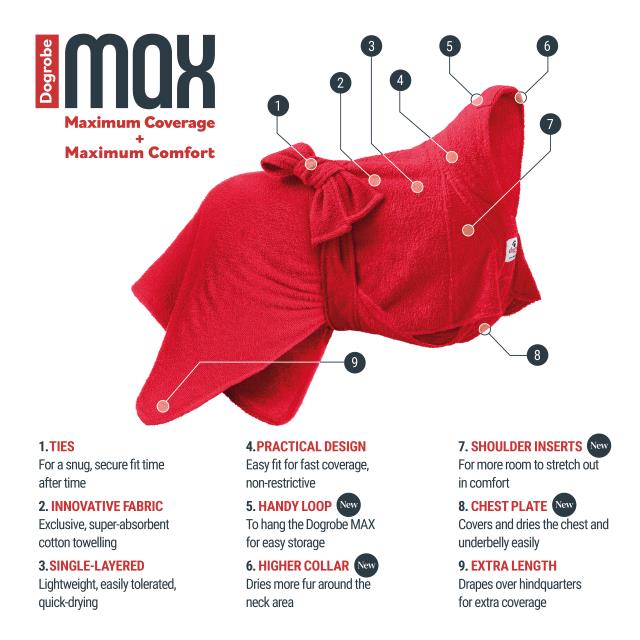 Chest plate
Is your dog always getting a wet belly from splashing in puddles or rolling around in the mud? The Dogrobe MAX's new chest plate has you (and your dog!) covered. This extra piece of material goes through the dog's front legs to cover more of the chest and underbelly. This means you can save your cars and carpets from wet, muddy drips. Fully endorsed by owners of corgis and other low-riding dogs!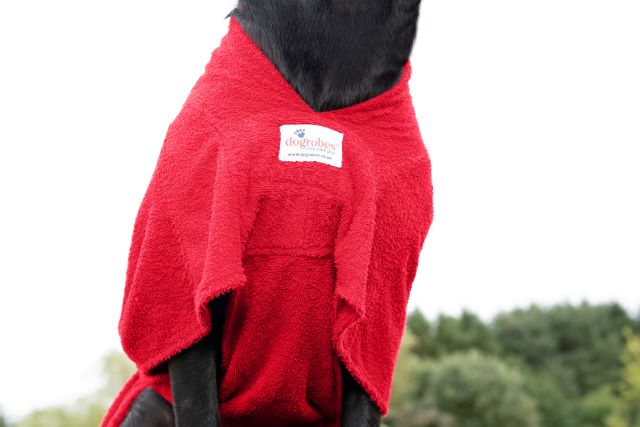 Higher collar
For even more coverage, we've given the Dogrobe MAX a higher collar so that it sits slightly higher up on the dog's neck. This makes it nice and cosy around the neck and covers more fur for better drying, especially for dogs with some extra fluff around this area.
Shoulder inserts
For all those dogs that like to take up as much space as possible when laid down, we've added some extra room around the front legs. This extra material gives them more range of motion and freedom of movement, so they can stretch out in bed or in the car as much as they want.
Hanging loop
If you like to hang your Dogrobes up to dry or to store them neatly, we've added a handy loop to help you do just that. Easy to hang up wherever you like, and it prevents the risk of stretching out the neck of the robe if you usually hang it up from the collar itself.
But not everything has changed...
We know you all love the Original Dogrobes, and there's nothing to worry about – we haven't reinvented the wheel.
The Dogrobe MAX is made from the same exclusive, innovative fabric that you trust to dry, warm and comfort your dogs. This lightweight towelling fabric features super-absorbent cotton, with longer loops on the inside to draw the moisture from the dog's fur while keeping the warmth in. While the shorter loops on the outside mean your Dogrobe will dry nice and quickly.
What can we say, if it ain't broke, don't fix it!
And the Dogrobe MAX is still proudly designed and made in Britain, maintaining the same consistent quality that you've come to know from all of our products. We are happy to continue supporting British manufacturing and are proud members of the Made In Britain organisation.

What do our customers think of the new Dogrobe MAX?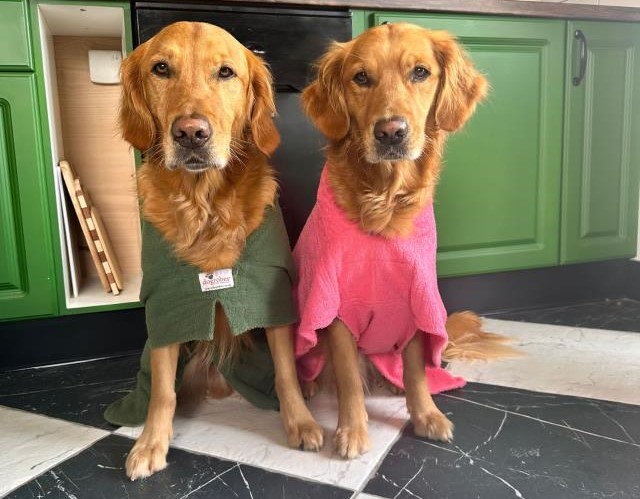 We gave some valued product testers a prototype of the Dogrobe MAX leading up to the launch, and we can't thank them enough! Here are some photos of just a few of the dogs looking pretty in their pink prototypes. In the photo above, you can see the difference between the Dogrobe MAX prototype on the right and the Original Dogrobe on the left.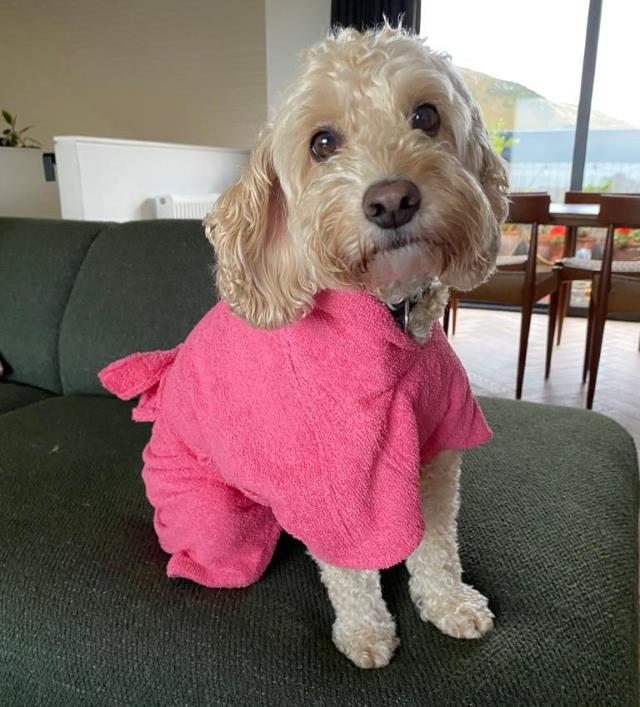 The prototypes were all stitched by me at home, so they weren't quite up to the usual high standards of Dogrobes. But they allowed us to get some valuable feedback to help perfect the design for the final Dogrobe MAX Range that's available to buy now.
Here's what the testers had to say about the Dogrobe MAX…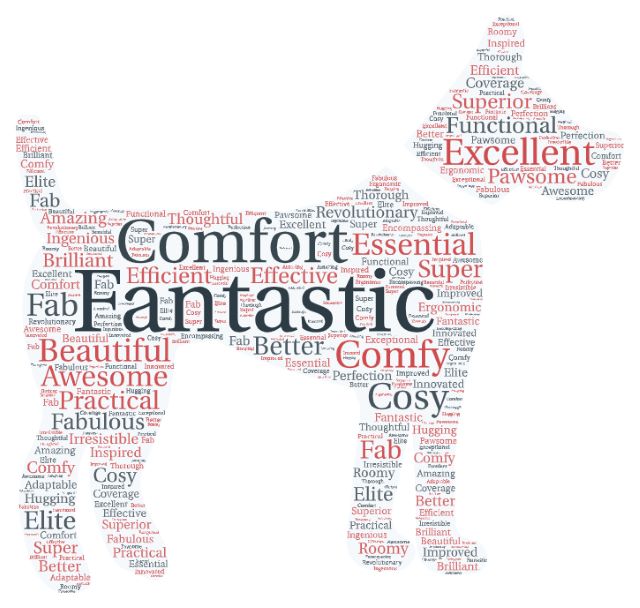 Over 90% of testers said the Dogrobe MAX gave their dog more coverage than the Original Dogrobe.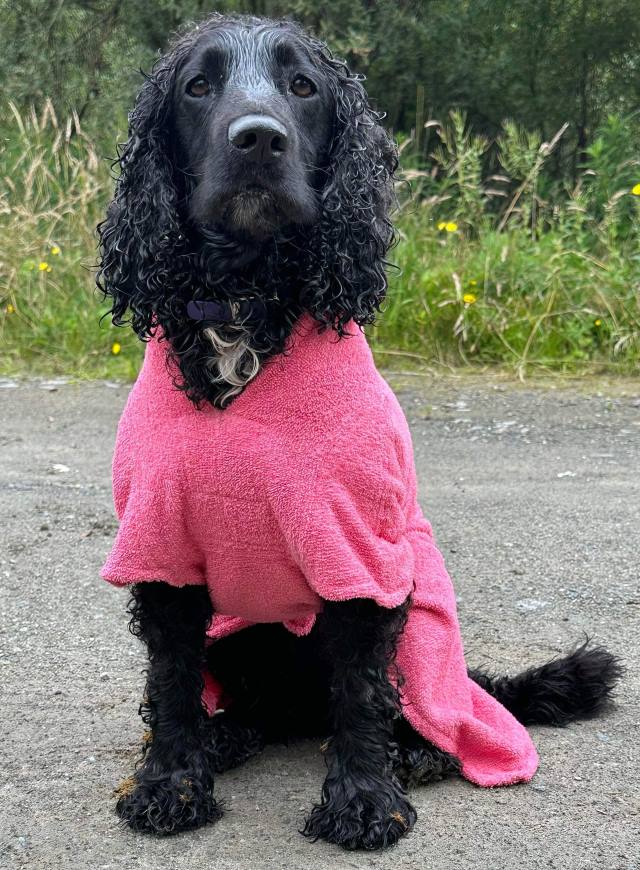 But enough about the humans, what did the dogs have to say about it? Well, actions speak louder than words, so here are some endorsements the pups gave…
"Fearn went straight to bed after putting it on her"

"Macca was very comfortable in it and wore it for ages around the house even though he wasn't wet"

"She didn't try to take it off at all - quite surprising for a collie pup"
That says it all!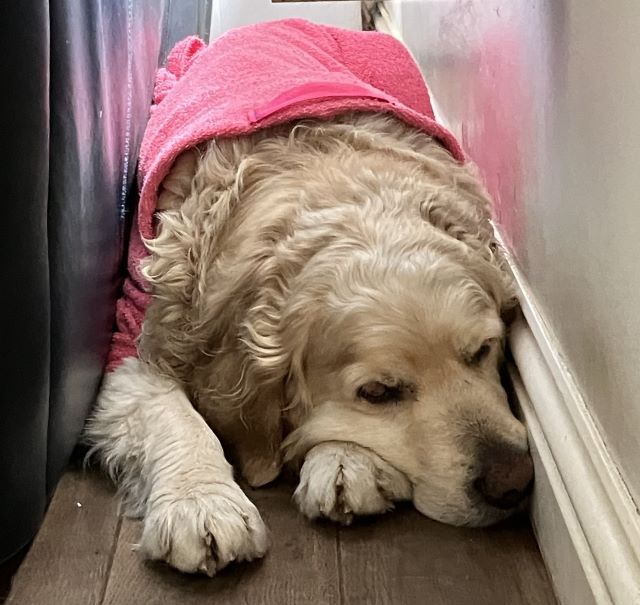 If your dogs love getting wet even on the driest of days, the Dogrobe MAX is the perfect solution. Order yours today and see how much they love it. If you've still not heard enough about the Dogrobe MAX - read even more here.
It's available now at an introductory price to celebrate the launch, so get yours at this fab price for a limited time only. And why not get the matching set? You can still save when you complete the kit by buying a matching Snood and Gauntlets with your Dogrobe MAX.
Warning: May cause zoomies!